Leading Organizations Trust Our Approach
Do You Know What Steps To Take To Get A Physical Product To Market?
How do I find a trustworthy factory?
Should I manufacture domestically or abroad?
How do I manage quality control?
What type of testing and labeling is required for my product?
How do I price my product?
How do I build a website that sells?
On A Mission To Help Makers
LIZ LONG
Bringing a product to life requires more than just finding a factory! From quality control to pricing to fulfillment, there are a number of decisions you need to make correctly in order to succeed.
I know because I've been there! I went from "sewing" my first prototype with an office stapler to selling hundreds of thousands of units to some of the world's biggest brands.
And after working with lots of makers like yourself, I've developed a step-by-step process that can be used to launch virtually any product.
New product entrepreneurs need access to expert advice, at a reasonable cost. They also need introductions to the right partners, and a launch map that outlines each step of the process, from sourcing to testing to labeling and beyond. I created Learn To Make A Product to help makes like you succeed!
Liz
Founder, Learn To Make A Product®
Learn To Make A Product™ Works For Your Product
If you're making a physical product, we can help!
APPAREL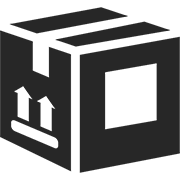 Eco/ Sustainable Products
Hard Goods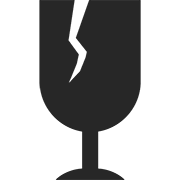 Home Goods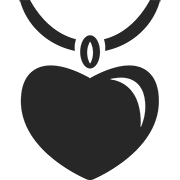 Jewelry
Toys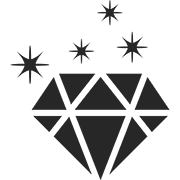 Inventions
Bags
Get Personalized Guidance As You Make & Launch Your Product
How Does It Work?
Learn To Make A Product's Launch Plans give you everything you need to start a successful product-based business. You'll get our proven step-by-step framework for launching a physical product, a dedicated advisor and mentor, introductions to factories, marketing contacts and more, plus full access to our template library (which includes must have tools and documents for product entrepreneurs!).
Together, we'll brainstorm, strategize, and troubleshoot each step of your project. You'll avoid errors and lost time and money while feeling supported and protected as you venture into new territory.
Unlike other programs that rely on self-guided video content, expensive sign-up commitments, or a one-size fits all launch schedule, support with Learn To Make A Product is private, completely customized, and designed to give you 24/7 support, without a big up-front commitment. Our entrepreneurs often say they feel like they are employing their own manufacturing specialist - at a fraction of the cost!
Your Guide To Making And Launching Your Product When you sign up, you'll receive our Product Launch Map, which outlines the entire process of launching a product-based business.
This checklist covers prototyping, sourcing, business set up, legal considerations, packaging, shipping, photography, building a website and much more. Use it as a master plan for your launch and you'll be light years ahead of everyone operating without a plan!
click photos to see testimonials
Don't risk making mistakes that could sabotage your business—your idea is too important!
Too many people waste time and money on the wrong partners, receive defective or poorly made goods, or simply lose time spinning their wheels. Don't let preventable errors get in the way of your goals.
You Deserve to Make a Living Doing What You Love
Get the guidance you need to bring your product to life.
1
SEE THE
WHOLE PICTURE
Understand everything you need to do to launch.
2
TAKE EACH STEP
WITH CONFIDENCE
Get ahead with personal consulting and vendor connections.
3
LAUNCH YOUR
PRODUCT TO SUCCESS!
Experience the exhilaration of bringing your product to life.
Bring Your Product Idea to Life!
Our Launch Plans give you private consulting, personalized industry guidance, and the connections you need to succeed.
STARTER PLAN
$97
/month
1/2 Hr Private Consulting
Email Support
Use time whenever/however you want
< 2 Day Response Time
Product Launch Framework
STANDARD PLAN
$397
/month
2 Hr Private Consulting
Email, Phone & Video Support
Use time whenever/however you want
< 2 Day Response Time
Product Launch Framework
Template Library
Factory & Vendor Lists
PRO PLAN
$797
/month
5 Hr Private Consulting
Email,Phone & Video Support
Use Time However/Whenever You Want
< 24 Hr Response Time
Product Launch Framework
Template Library
Factory & Vendor Lists
NO COMMITMENT REQUIRED, CANCEL ANYTIME
Frequently Asked Questions
I have questions about this service. Can I talk to someone?
What is the difference between Learn To Make A Product and other consulting options?
Our platform is unique in several important ways:
Unlike other services that require you to have monthly calls or use blocks of time at once, our help is "on-demand".

You can check it

any time

via phone or messenger, and there's no minimum time amount. So if we spend 4 minutes and 20 second answering a question over email, or 10 minutes and 45 seconds on the phone, that's all that comes off your support time! We've designed it this way so that you can get high-level advice - whenever you need it -  in a cost and time efficient way.

You are not limited to a certain manufacturing region!

We'll help you evaluate domestic versus overseas production and then guide you through the one that is right for you. You are not restricted to certain country, and you'll be better informed knowing all of the pros and cons of various scenarios.

Work with someone fully invested in your success. Our working relationship is not just about sharing technical advice; I understand the unique experience of running a company and all of the highs and lows that come with it. I'm here to coach you through each challenge you may face as a maker and help you come out on the other side feeling stronger and supported. (You can read more about my background here.)
It's affordable.

Affordability is a relative term and of course not everyone can afford our packages, but we've designed them to be within reach for many new makers. You don't need to pay a consultant thousands of dollars or invest in an expensive program; because of the structure of our service, we can deliver value at a reasonable price.

We help with more than just manufacturing!

Production is where most people start, but it's just part of the puzzle! You need help with branding, business set up and launch strategies. We'll cover it all.
Will I be working directly with Liz?
Yes, you'll be working one-on-one with Liz as you launch your project! You may also work with a project manager on certain tasks.
How do you keep track of time?
We use software to track your time used down the second! If it takes just a few minutes to get you the info you need, that's all that comes off your package. This is part of what makes our service unique - you get advice when you need it at a fraction of the cost of a full-time employee or consultant.
We do not typically sign NDA's. We hear from lots of people and do not want to be liable for two ideas being the same! That said, if you have privacy concerns we encourage you to reach out directly to discuss at
support@learntomakeaproduct.com
. We are experienced at guiding projects, even when some details are kept under wraps.
Can you help with my specific product category?
Probably, yes! Our framework is designed for a wide range of consumer products including apparel and sewn goods, home decor, toys, pet products, jewelry, furniture and more. We don't service food, high-tech electronics, or heavy machinery.
Will I find a factory if I sign up?
We are sourcing experts and have a wide network so it is very likely you will find a factory with our help. That said, we do not guarantee that you will meet partners, as each project is unique and sometimes certain design or budgetary requirements make it difficult to source a particular item. In this scenario, we will likely make suggestions about how to adjust your product or pricing goals to be more production-friendly.
How long does it take most people to complete their product launch?
It varies, but the average rule of thumb is 6-12 months.
You do not need to have an active package this entire time. In fact, our packages are designed to be flexible. You can upgrade, downgrade, pause or cancel whenever you need!
A common flow is to start with the 5 hour package for 1-2 months and get a bulk of work done, then downgrade to the 90 minute package once you are rolling. You can pause during quiet months or ramp back up again if it gets busy.
We recommend that, if you are serious about launching a product, you consider at least one month of the 90 minute package. There are important, basic things you should know when it comes to protecting your time and money, and we can almost guarantee you will save this money in the long run by getting some initial guidance.
What if I want to cancel my plan?
Our packages are designed to be flexible! You can upgrade, downgrade, pause or cancel your membership at any time. As long as you cancel before the date your plan renews, you will not be charged for the next cycle.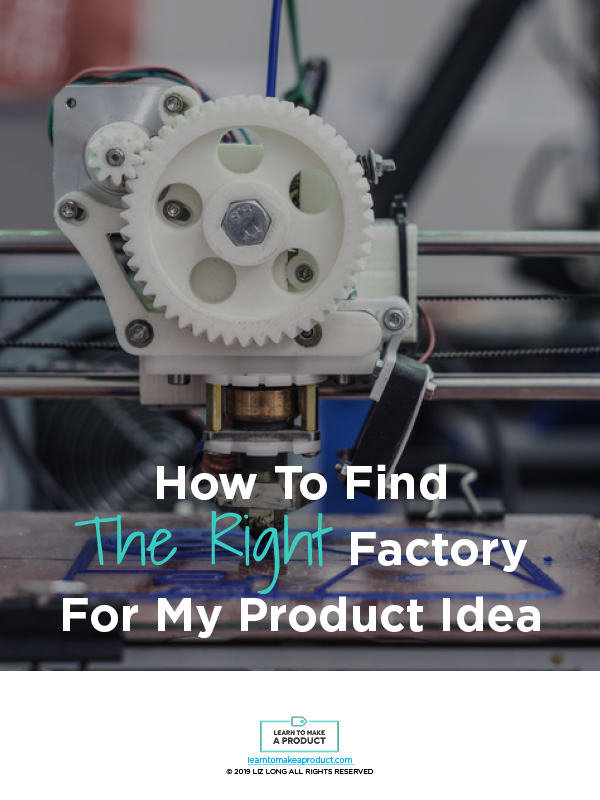 Having Trouble Finding The Right Factory?
Unsure Of How To Find The Right Factory For Your Product Idea? Our FREE guide gives you:
Top 5 Ways To Find A Manufacturer
A Factory Email template to use with suppliers (proven to increase your response rate)
Supplier Vetting Checklist