If you can't find a factory—or if you choose one that's not the right fit—your product idea will never come to life
Not sure where to look for the best factories?
Overwhelmed by too many choices?
Afraid of losing time and money on the wrong partners?
Not sure how to "vet" manufacturers for quality and trust-worthiness?
Use this trusted
Free

Guide to Find the Perfect Manufacturing Partner

FOR EVERY LEG OF YOUR SUPPLY CHAIN

What's Included:
TOP 5 WAYS TO FIND A MANUFACTURER
Learn how experts find the manufacturers they need—from assembly to materials to packaging and more!
1
"CHOOSE THE RIGHT FACTORY" VETTING CHECKLIST
Narrow down your options with a checklist of every question you should be asking potential partners
2
EMAIL TEMPLATE TO CONTACT ANY FACTORY (AND GET A RESPONSE!)
Know what to say (and what not to say) when communicating with suppliers. Tested and proven to increase response rates!
3
"I'll teach you to source smarter!"
I'm Liz, a long-time sourcing expert and creator of the platform Learn To Make A Product®. We've helped over 5,000 makers with their product ideas, launching everything from apparel to furniture to dog collars!
I know firsthand how difficult sourcing can be. If you are struggling to find the right factory, overwhelmed by too many options, or simply not getting responses to your emails, you need this free guide! It includes insider tips for finding and vetting partners, plus an email contact template that is proven to increase your response rate with suppliers.
Can't wait to see your ideas come to life!
Liz Long
Creator, Learn To Make A Product
Leading Organizations Trust Our Approach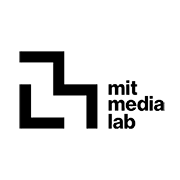 click photos to see testimonials
Are you willing to gamble with your time and money?
Searching the wrong way for a factory can cost you time and momentum. And choosing the wrong manufacturer translates to delays, poor quality product, and in some cases, the loss of a business! Our free sourcing guide is designed to help new makers reduce frustration and failure and find the partners they need to succeed.
Learn how to source like a pro
build productive partnerships
create a best-selling product
About Learn To Make A Product™
Learn To Make A Product helps new and emerging brands design, manufacture, and launch their physical product ideas. Thousands of entrepreneurs have used the site to bring a range of products to life, including apparel, home goods, wearable devices, children's toys, bodycare, sporting goods and more.