FREE DOWNLOAD:
Product Launch Roadmap
See all the steps you need to take to get your product-based business up and running.
Do you have an idea for a physical product?
Learn how to turn it into a successful business!
We've helped hundreds of entrepreneurs turn their physical product ideas into businesses, and one thing is for sure - it doesn't happen overnight! If you want to have a business running a year from today, you need to start NOW.
Business Builders will help you lay the building blocks for a successful ecommerce brand within 6 months.We'll teach you how to design, source, test, package, brand, and launch your product idea (and more!).
Have you always wanted to start your own brand, or create an alternate stream of income?
From market research to factory sourcing to outlining your ecommerce site, you'll learn all the steps you need to take to get there. Plus, when you join Business Builders you'll get must-have tools, templates, and vendor suggestions that will make starting your physical product brand easier (and more profitable).
Have more time than money at the moment? No problem. We'll show you how to do the legwork required to get your business ready to launch, and you can then press 'play' when the time is right.
For example, it won't cost you anything to do many of the steps we cover, such as finding and vetting factories, conducting market research, and planning out your brand identity, packaging, web design. These things are time consuming though, so the sooner you get them checked off the better.
At $119/month for 6 months, Business Builders is an incredible value compared to our traditional consulting packages! You'll get industry-specific guidance about how to launch a product-based business, plus direct access to ask questions about your project.
Reserve your spot today!
HOW IT WORKS
When you join Business Builders you'll get:
JAM-PACKED
CLASSES
EXPERT
MENTORING
VALUABLE
RESOURCES
CLASSES
2 Classes/Month
For 6 Months
We'll cover a lot of topics related to building a brand with physical products.
You'll have lifetime access to all class recordings with your Business Builders membership.
Business Builders Modules:
Module 1
Perform Market Research
Module 2
Design & Manufacture Your Product
Module 3
Package & Label Your Product
Module 4
Expertly Manage Quality Control
Module 5
Navigate Imports, Tariffs and Shipping
Module 6
Choose A Pricing Strategy
Module 7
Build A Compelling Brand Identity
Module 8
Generate Photography That Sells
Module 9
Design & Build A Successful Ecommerce Store
Module 10
Plan & Execute An Effective Launch
Module 11
Do's And Don'ts Of Product Marketing
Module 12
Mindset & Habits Of Successful Product Entrepreneurs
OFFICE HOURS
Once a month we'll host live Office Hours sessions on Slack. Get personalized mentoring to move your project forward!
Here are some of the things you can do during Office Hours:
Ask any questions about class material

Request help with sourcing
Submit product ideas, logos, and websites for feedback

And more!
Office Hours take place on Wednesdays at either 4PM or 8PM EST. If you can't make a session, you can upload your questions in advance!
RESOURCES
You'll receive some of our
most-requested business-building resources, including:
Email Template For Messaging Factories
This template is proven to increase your response rate when contacting new suppliers
Ecommerce Copywriting Template
What to say and where to say it on your ecommerce website
Fillable Marketing Checklist
Check off all your marketing to-do's for a successful launch
Supplier Vetting Checklist
Narrow down your supplier options and choose a trustworthy partner using this handy tool.
"Cost of Goods Sold", Pricing,
& Profit Margins
Create a line item breakdown of what it costs to make your product and evaluate your profit margins
Photoshoot 'How To' Guide:
Must-do tasks to get photos that sell.
Plus, you'll get access to incredible factory & vendor lists to help carry out your project!
Factory Lists
Web
Developers
Graphic
Designers
Quality Control Agents
Digital
Marketers
Copywriters
WHO WE ARE
Learn To Make A Product is a business incubator for entrepreneurs with physical products. We specialize in product design, manufacturing, ecommerce branding, and product launch strategy. Our proprietary framework has been followed by hundreds of people launching original product lines, and we've been tapped by Forbes, MIT, Babson, General Assembly and others to provide educational content for the "maker" community.
Learn To Make A Product was founded by Liz Long. Liz will be leading all classes and Office Hours!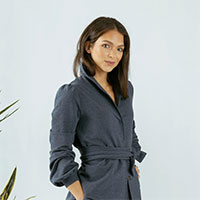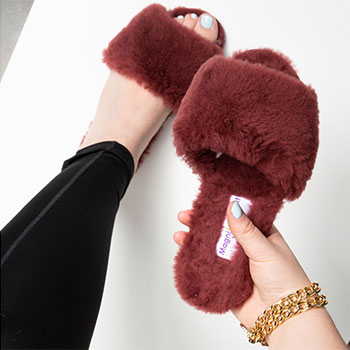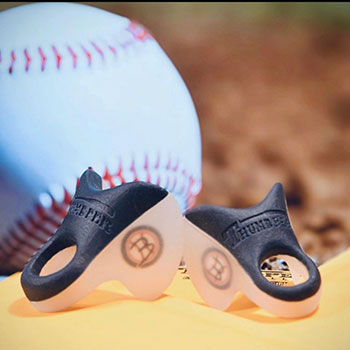 Frequently Asked Questions
FREE DOWNLOAD:
Product Launch Roadmap.
See all the steps you need to take to get your product-based business up and running.