Finding the right factory is the most important decision you will take while bringing your product idea to life.
Not sure how to search for factories?
Overwhelmed by all the options?
Nervous about throwing away money on bad partners?
Want to know best practices for vetting manufacturers?
Use this
Free

Guide to Find the Right Factory Partners

**Works for Domestic and Overseas Factories**

What's Included:
5 BEST WAYS TO FIND A FACTORY
Get the insider scoop on connecting with manufacturers
1
SUPPLIER VETTING CHECKLIST
Know the questions to ask potential partners and red flags to avoid
2
FACTORY EMAIL TEMPLATE
Using this template is proven to increase response rates!
3
"We've taught thousands of makers how to source smarter!"
Hi, I'm Liz, creator of the Learn To Make A Product® platform, an online incubator for product entrepreneurs. Every day we help makers from around the world bring their product ideas to life!
Whether you are a launching a casual apparel line or a complex medical device, the principles behind sourcing the right factory are the same. And it's important you educate yourself with some of these best practices BEFORE you start your search in order to protect your precious time and money.
I hope you find the free guide helpful, and good luck with your sourcing!
Liz Long
Creator, Learn To Make A Product
Leading Organizations Trust Our Approach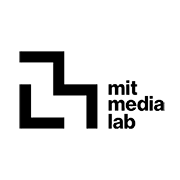 Source like an industry pro
Establish the right partnerships
Launch a product that sells
About Learn To Make A Product™
Learn To Make A Product helps new and emerging brands design, manufacture, and launch their physical product ideas. Thousands of entrepreneurs have used the site to bring a range of products to life, including apparel, home goods, wearable devices, children's toys, bodycare, sporting goods and more.